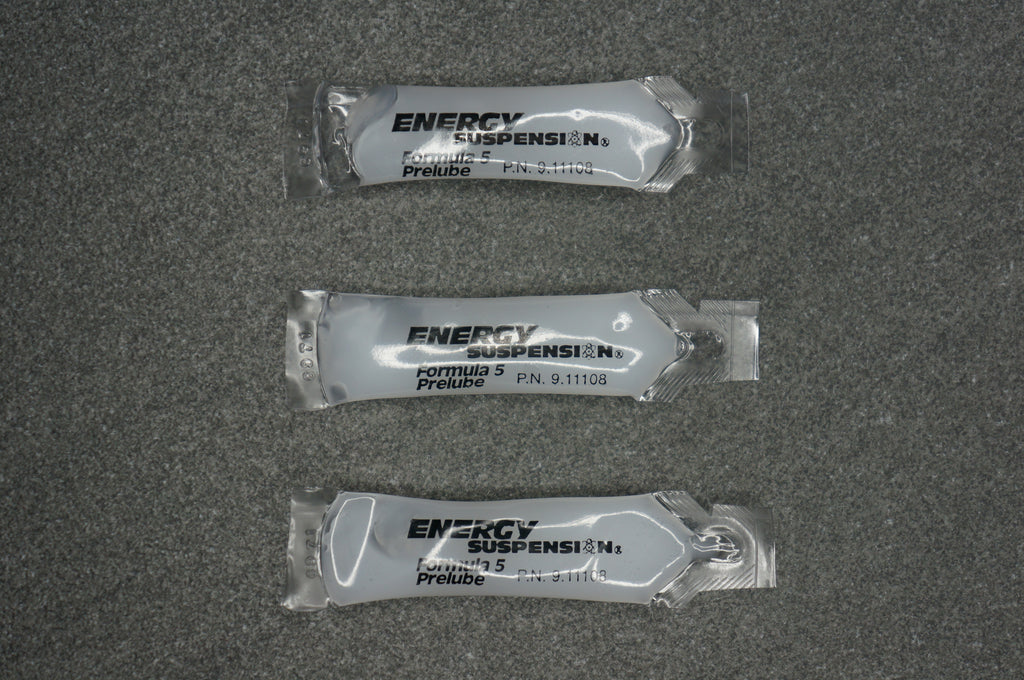 Formula 5 Prelube - 3 pack
Lube it up!       x3
Formula 5 is a versatile, waterproof, non melting grease.  It forms a tough, durable, and chemical resistant film of lubricant that prevents metal to metal contact even under severe shock loads. Only a small amount is required to properly lubricate bushings and metal components and to prevent corrosion.
- Three (3) 1/2 oz. Squirt Tubes -
This is a silicone based synthetic lubricant. It is very sticky, and should not be consumed in any way.  It is only meant to be applied to automotive components to prevent friction.
WARNING: This product contains chemicals known to the State of California to cause cancer and birth defects or other reproductive harm. 
---